ABOUT COMPANY
THE KACZORY PAPER FACTORY SP. Z O.O. (limited liability company) has been operating since 1992. Both the name and logo of the company derive from the name Kaczory, a small village in the Wielkopolska Province, where the head office and the production plant no. 1 are located.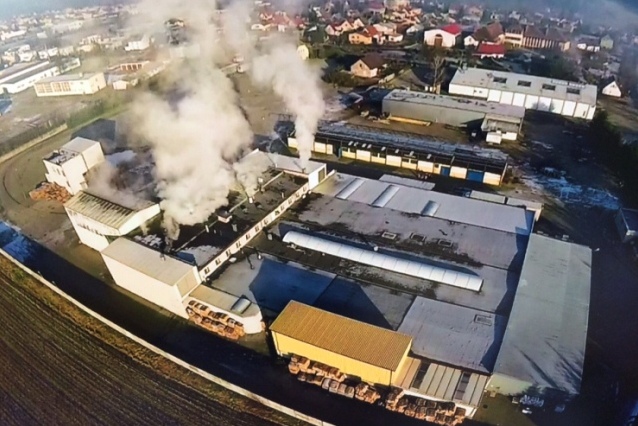 Head Office and Plant no. 1 in Kaczory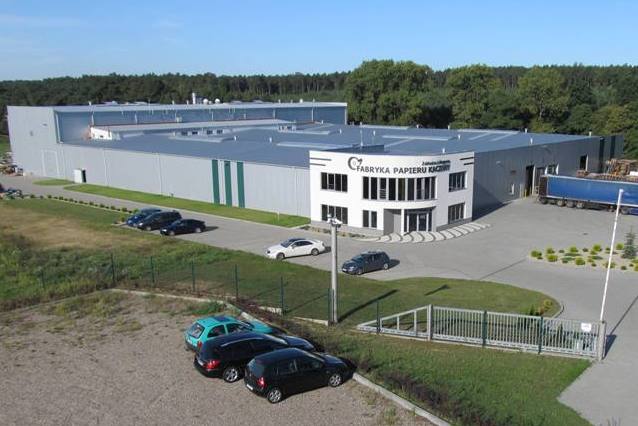 Plant no. 2 in Margonin
Initially, the company functioned under the name ?PAKS? Manufacturing and Trading Company and specialized in waste paper processing and toilet paper production. The company developed year by year, trying to meet the growing customer needs. In 2002-2004, the company invested in new production machines that helped expand the offer with hygiene and industrial goods. The range of products was also enriched with a new line of white recycled products called ?Lux?.
This led to an even greater recognition in the domestic market. Furthermore, the Kaczory products began to be increasingly appreciated by foreign markets. One titbit is the fact that in 2011 the Kaczory Paper Factory was the only Polish exporter to sell to the Democratic Republic of the Congo.
In 2009, the vibrant growth of the company over the previous years and its long-standing experience in the paper industry became the rationale for the decision to make a new investment and build a second production plant in Margonin, only 25 km away from Kaczory. The main objective of the new investment was primarily to expand our offer as well as to boost productivity and the quality of end products. Having combated numerous investment-related obstacles, we managed to obtain a cutting-edge crescent former paper machine and equip our machine stock with new lines for the production of finished products. The project was completed successfully and, since 2014, the plant no. 2 in Margonin has been manufacturing high-quality tissue paper as well as the finished products from the new Vella line: toilet paper, kitchen towels, industrial towels in rolls, folding napkins, and medical sheets.
The Kaczory Paper Factory is a stable and reliable workplace ? many employees want to stay here for longer. The personnel?s contribution to the success of the company is immense. Their high skills, diligence, reliability, and above all ? their many years of experience make it possible for the company to successfully grow and for new employees to expand their knowledge and skills.
In the coming years, the Kaczory Paper Factory intends to focus on strengthening its stand on the Polish and foreign markets; however, still our top priority is satisfying customer needs thanks to flexible manufacturing and maintaining the highest quality of our products.